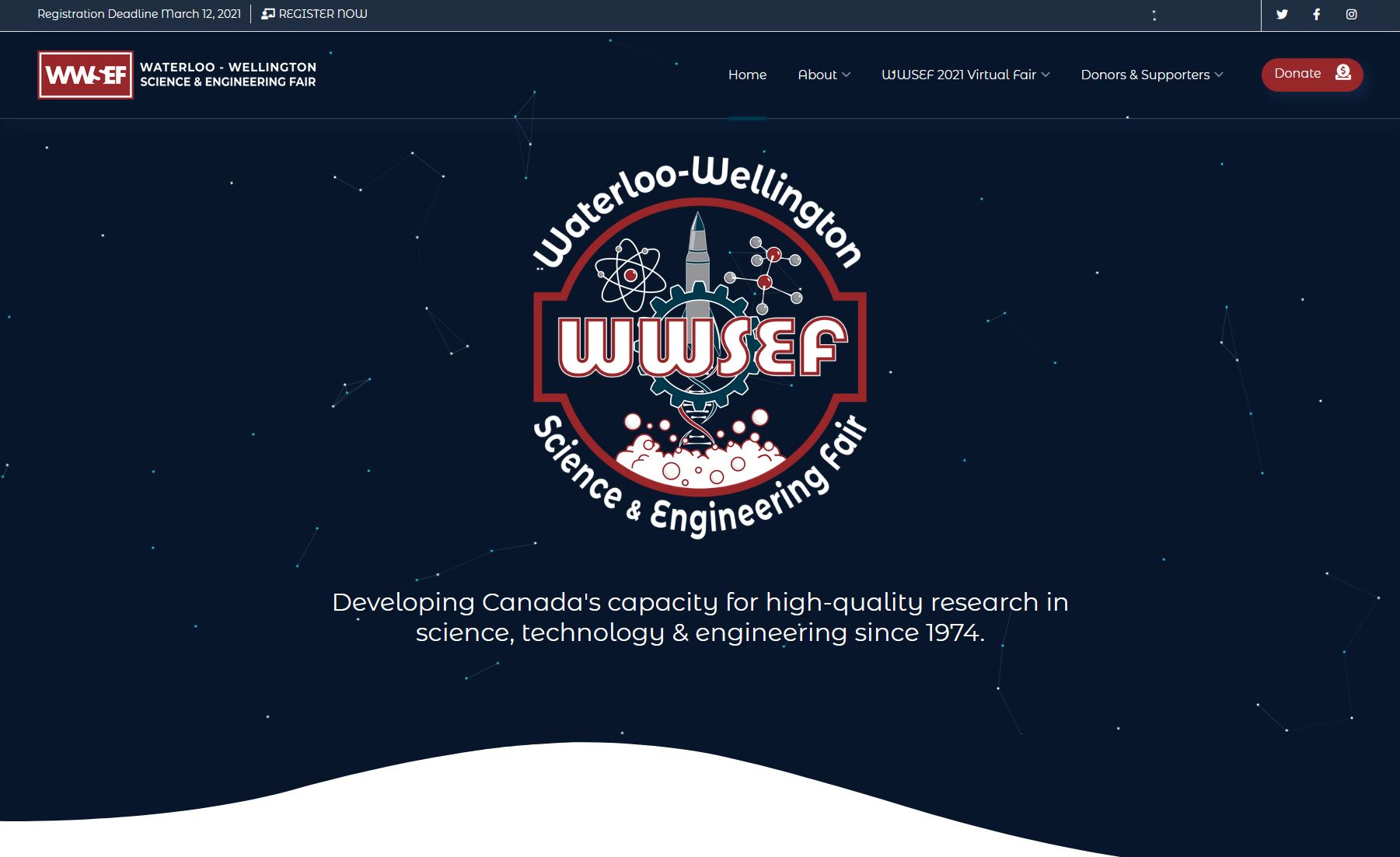 The Waterloo-Wellington Science and Engineering Fair is thrilled to announce the launch of our new website in preparation for our upcoming virtual fair on April 15, 2021.
Our goal with this website was to provide visitors an easy way to navigate through the website and learn more about our charity and annual fair while showcasing our award winners, alumni, donors and supporters.
By updating our website, we hope to give all exhibitors, judges, and fair participants a brand new virtual experience. Throughout time, we will be adding more pages and features to the site to enhance your experience with the site.
Thank you to CryoDragon Inc. for updating our logo and donating this website to the WWSEF as part of their annual charitable website giveaway program.